phi·lan·thro·py
The desire to promote the welfare of others, expressed especially by the generous donation of money to good causes. From the mid-18thcentury, and the Greek philanthrôpos, from philein 'to love' + anthrôpos 'human being'.
To Bob, sharing his success is both an honor and a personal obligation to use what he has learned and the resources he has accumulated to make the world a better place. It's an idealistic goal, but can you think of a better one to have? Even as a child Bob asked a lot of questions, was curious about everything that caught his attention, and cared deeply. He believes caring is an essential factor since it moves us all forward in life's quest and success in persisting through time with the highest of quality.
While achieving success in the world, Bob has always given back. He has donated hundreds of millions of dollars to various non-profit organizations, served on the board of trustees since 1989 at his alma mater, the University of California at Santa Barbara, and has funded academic chairs in mathematical, life and physical sciences, and religious studies as well as athletic scholarships. He is also a founding donor of UC Santa Barbara's Institute for Energy Efficiency, a world leader in developing breakthrough technologies that substantially save energy while advancing the standard of living worldwide. His reach has spanned the globe to worldwide disaster relief efforts, literacy programs in Liberia, drug prevention and rehabilitation in the U.S. and abroad, and even building (a bridge and academic center for a community in need in Costa Rica.)
"Stop worrying what others will think … worry is one of the biggest stoppers in life … courage (the urge to act in the face of a stiff challenge, large obstacle) is an innate, inborn 'genius' characteristic."
— Bob Duggan
The following stories highlight Bob's leadership expertise, genius, and ability to communicate ideas to others.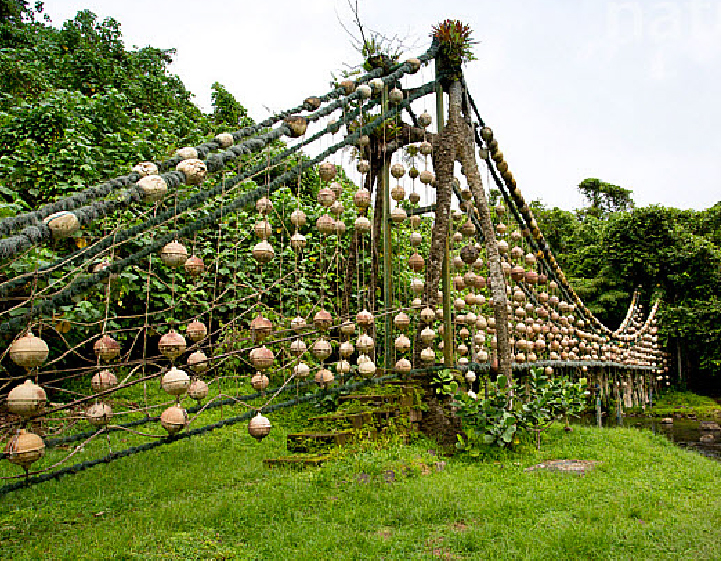 Optimism and perception:
A genius bridge and more
The Cristo Rey neighborhood in Herradura, Costa Rica is an area Bob knows well—especially the generosity and kindness of its citizens. A few years ago, he attempted to cross a flooded bridge during a big rainstorm in Herradura, Puntarenas with his Land Cruiser. An adventurer at heart, Bob thought he could make it across the bridge, but the storm was too violent, and his front left tire went off the bridge, tipping his vehicle partway into the rushing water below. Having witnessed the accident, the citizens of Herradura rushed to help back the vehicle up onto the bridge—saving Bob from what could have been unfortunate consequences. Bob repaid that kindness by becoming involved in the community there, discovering what would be most helpful to the town and its generous citizens.
Bob started mapping out a project to build a new bridge, a Genius Bridge, as well as a Genius Learning Center in this small town. The bridge was completed at the end of 2021, ahead of schedule. The social investment in a Genius community in Herradura will benefit its citizens and their future.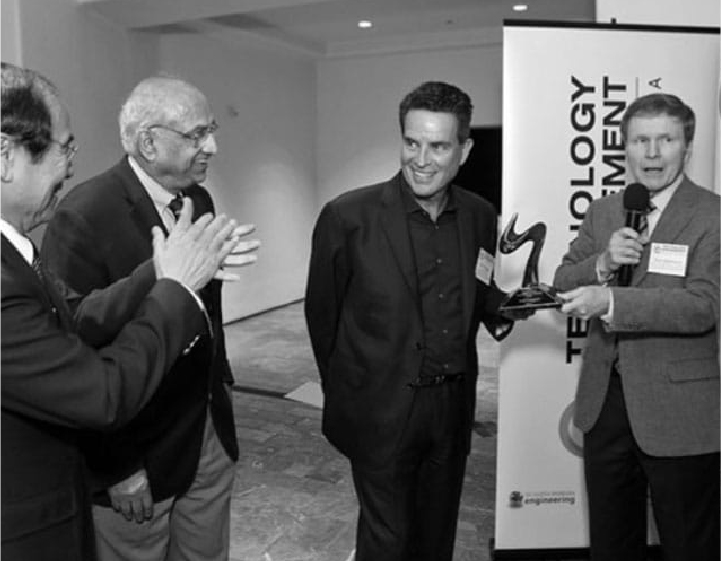 Idealism, individualism, and outgoingness:
Focused on the needs of others
Bob has always strived to achieve great things. He has never feared someone's disapproval—he does things the way he thinks they should be done. Always focused on the betterment of humankind, he has been acknowledged for his efforts with some impressive awards over the years.
Former Texas Congressmen Ron Paul awarded him the Congressional Medal of Merit in 1985 for his outstanding service. In 2000 he was awarded the Knight of the Legion of Honor by French President Jacques Chirac for his innovative thinking on robotic surgical technology and orchestrating the first transatlantic tele-surgical procedure.
Bob has also been honored with a Key to the City of Shanghai for his contributions, symbolizing their trust for his many philanthropic efforts.